Let us help you start your marriage strong to stay strong.
You've thought through every detail leading up to your big day.
Gorgeous dress
Amazing playlist
Perfect venue
Beautiful flowers
Have you remembered the most important thing to prepare you and your fiancé to be a successful married team?
Premarital and Newlywed Coaching
So many newly married couples bypass this important work. They make the mistake of assuming that they will "just figure it out". Merging communication styles, personal routines, finances, friends, and extended family dynamics takes a unique kind of collaboration. Small mistakes made as newlyweds can lead to more difficult challenges down the road that are harder to recover from.
But you want more for your relationship. You want to have the tools you need to be prepared. That's where we come in.
This is what coaching looks like
HOMEWORK

Homework that is tailored to the individual and couple. This is not one size fits all!
INSPIRATION

New ideas, tools, strategies to use immediately to improve any relationship.
COACHING SESSIONS

Sessions at convenient times, meeting in-person or online.
SCIENCE-BASED INTERVENTION
Science-driven and evidence-based interventions that we know will work with individuals and couples.
RESOURCES
We have a wealth of resources from books to videos, to exercises, to worksheets. Our library is enormous (and always growing!)
STRONGER RELATIONSHIPS
Ways to improve all relationships - romantic, family, friends, pets, and community. The list goes on and on!
Pay-as-you-go coaching, $250/session. This is best for focusing on one or two relationship goals.


8-Session Package, $200/session. This is best for the couple wanting to cover all the important topics


We want this to work for you- ask us about payment plans.


Please note that premarital and newlywed coaching is not generally covered by insurance or Employee Assistance Programs.


Ready to get started? Send us a message HERE for your free consultation!
"Everybody should do premarital coaching! It doesn't matter how good your wedding photos are if you're divorced in 5 years."
-Mother of a Bride, April 3rd, 2022
We know that right now is the BEST time to be focused on your relationship!
Here's what couples have said about working with us
We valued the comfortable and open space that Tia provided for us. This was essential for our growth as a couple, and we couldn't be more grateful for the inviting atmosphere that Tia cultivated. We appreciated Tia's ability to listen to our issues and provide constructive feedback as to how we could implement both small and large changes in our relationship. She found a way to quickly understand our different personalities and who we were as a couple and with that understanding, she gave us feedback that we would be responsive to. We cannot recommend Tia's coaching enough.
-Ali & Michael
It [premarital coaching] brought us closer together as a couple because it helped us build our toolkit for a healthy marriage. Carol was so kind and easygoing and able to make both of us super comfortable, especially in a time of such intense transition within our lives. We really enjoyed the homework assignments and found them to be a great use of our time. Carol was able to give us both equal time to talk and participate and made sure that both of us were heard equally. She was neutral and able to joke around with us to keep things lighthearted and without judgement.
-Abbie & Jesse
Planning for your wedding day can be so consuming, be careful not to forget what it is really all about...
Your relationship!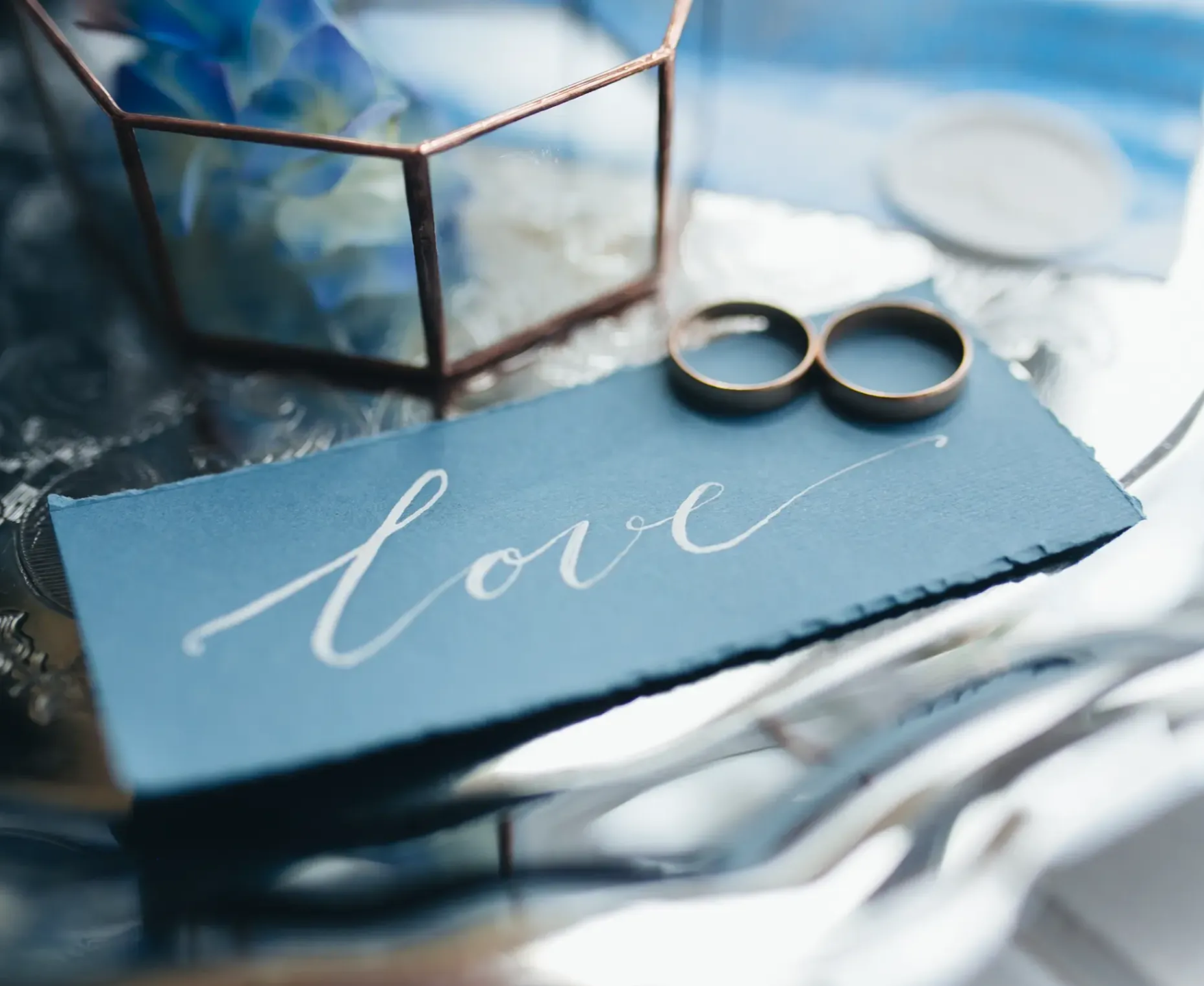 Ready to get started?
We are here to help!
Sign up here to schedule a free coaching consultation!